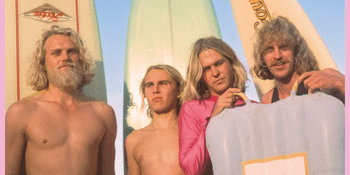 The Babe Rainbow "Today" Album Launch
With Special Guests
Paddo Lounge (Paddington RSL) (Paddington, NSW)
Thursday, 12 December 2019 8:00 PM
BABE RAINBOW
New album 'TODAY" + Australian Tour Announce
Koala spirit. Babe III 'Today' is out today!
This Babe Rainbow bootleg is just like a japanese playlist set in a japanese kristofski love affair. And all things under our blonder than blondest star.
The songs of 'Today' were invented with the concept of a coming strolling together for a week. without anything in the bag to see what we could see see see, and all that we could see see see was the bottom of the deep blue sea sea sea.
We've been playing in euro and usa all year. More to come
We'll be home soon to play in Australia and NZ!
We built our double-decker bus into a studio and finally, Mozart can live upstairs and just fireman-pole down onto the drums when it's playtime.
Listen to 'Today' now as the Feature Album on Hype Machine
https://hypem.com/premiere/babe+rainbow